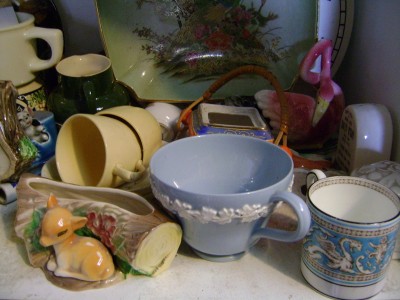 A friend of mine once found a note stuck to a set of Tara china cups in a charity shop. It said "If I go suddenly, give to Evelyn". I was thinking, maybe that is a good way to make a will? Just buy a load of post-its and a permanent marker – and maybe some cello tape in case you outlive the post-it glue – and get to work on your possessions.
It's stories like this which make charity shops appeal to me. I like that you never know what you might find, and how you need to keep your eyes open for the treasure.
A friend of my mother's had an amazing find last year. This may sound like an urban myth, and if my own mother hadn't told me on the day she heard it I too would be sceptical. The person was shopping with a friend in a charity shop which they often visited, and she bought 2 pictures, with plain gold frames. I think they each cost around €6. Afterwards they went for coffee to a nearby hotel and examined their purchases. One of the pictures was lumpy at the back so the friend suggested they take apart the frame. So they did and – it is hard to give this the trumpet fanfare it deserves – behind it there was a neat bundle of notes, adding up to €4000!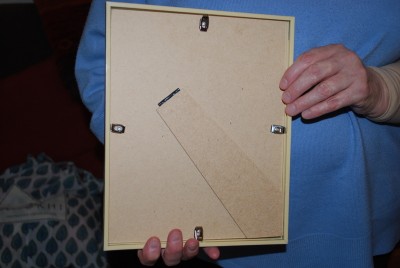 When I heard this story my first reaction was should I go on a week's trek around charity shops and check every picture frame for bulges? It seems you never know where you might find a stash of drugs money or a pensioner's life savings…  
I wonder what people think she should have done with the €4000? (After trying to find out if the shop knew who had donated the picture – they didn't – she split it with her friend.)
I was reminded of this because earlier today I was trying on a pair of too tight skinny black jeans in a department shop and when I slipped my hand into the pocket I found a neatly folded ten euro note! It's not urban myth material but it could pay for some will-making post-its if I feel the urge…